Product Description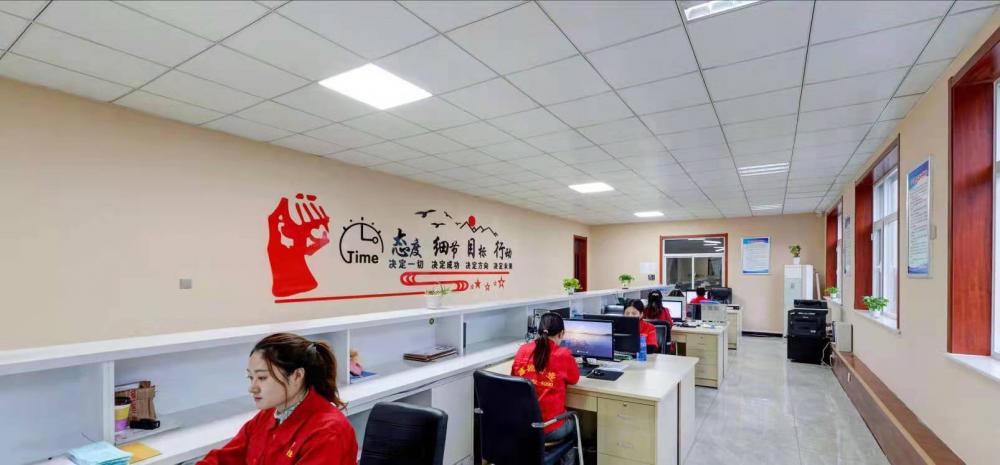 1 A Spring is a mechanical part that uses elasticity to work. Parts made of elastic materials will deform under the action of external force, and then return to the original state after removing the external force. Also called "spring". It is generally made of spring steel. The types of springs are complex and diverse. According to their shapes, they mainly include coil springs, scroll springs, plate springs, special-shaped springs, etc.
2 Elasticity formula(弹力公式)
F=kx, F is elastic force, k is stiffness coefficient (or obstinacy coefficient), and x is the length of spring lengthening (or shortening). Example 1: Use 5N force to pull a spring with a stiffness coefficient of 100N/m, then the spring will be lengthened by 5cm Example 2: When a spring is pulled by a force of 10N, the total length is 7cm, and when it is pulled by a force of 20N, the total length is 9cm. Calculate the force when the original length and extension are 3cm
3 Structural classification(结构分类)
Spring can be divided into Tension Spring, Compression Spring, Torsion Spring and bending spring according to the nature of stress, and dish spring, ring spring, plate spring, coil spring, truncated cone scroll spring and torsion bar spring according to the shape, and cold coil spring and hot coil spring according to the manufacturing process. The common cylindrical spring is widely used because of its simple manufacture, various types can be made according to the loading conditions and simple structure. Generally speaking, the manufacturing materials of springs should have high elastic limit, fatigue limit, impact toughness and good heat treatment performance. Carbon spring steel, alloy spring steel, stainless spring steel, copper alloy, nickel alloy and rubber are commonly used. The manufacturing methods of spring include cold coiling method and hot coiling method. Cold coiling method is generally used for spring wire with diameter less than 8mm, and hot coiling method is used for spring wire with diameter greater than 8mm. Some springs are also subjected to strong pressure or shot blasting after being made, which can improve the bearing capacity of the springs.
Springs can be divided into the following 6 categories:
(1)Torsion spring is a spring that bears torsion deformation, and its working part is also tightly wound into a spiral. The end structure of the torsion spring is a torsion arm processed into various shapes, not a hook ring. The torsion spring uses the lever principle to twist or rotate the flexible material with soft material and greater toughness, so that it has great mechanical energy. 2. The Extension Spring is a coil spring that bears the axial tension. When there is no load, the coils of the Extension spring are generally tight without clearance. 3. Compression spring is a spiral spring that bears axial pressure. Its material section is mostly circular, and it is also made of rectangular and multi strand steel. The spring is generally of equal pitch. The shape of compression spring is cylindrical, conical, convex and concave, and a small amount of non-circular. There will be a certain gap between coils of compression spring. When it is subjected to external load, the spring will contract and deform, storing deformation energy. 4. Progressive spring, which adopts a design with inconsistent thickness and density, has the advantage of absorbing the undulation of the road surface through the part with low elastic coefficient when the pressure is not large, and ensuring the comfort of riding. When the pressure increases to a certain extent, the spring in the thicker part plays a role in supporting the body. However, the disadvantage of this spring is that the control feeling is not direct and the accuracy is poor. 5. Linear spring: the thickness and density of the linear spring from top to bottom are unchanged, and the elastic coefficient is a fixed value. This kind of spring can make the vehicle obtain more stable and linear dynamic response, which is conducive to the driver's better control of the vehicle. It is mostly used for performance oriented modified vehicles and competitive vehicles. The disadvantage is of course that the comfort is affected. 6. Short spring Short spring is shorter than the original spring, and more
Robust, short spring can effectively reduce the center of gravity of the vehicle body, reduce the roll during cornering, make cornering more stable and smooth, and improve the vehicle's cornering maneuverability. The damping setting of the original shock absorber tends to be comfortable, so the short spring and the original shock absorber are not very stable in coordination. It can not effectively inhibit the rebound and compression of the short spring. When driving on bumpy roads, there will be an uncomfortable jumping feeling. In the long run, the life of the shock absorber will be greatly shortened, and there may be oil leakage. Of course, the above conditions are relatively speaking. There will be no such serious damage during daily driving, and you should try not to drive hard. After all, the original shock absorber cannot withstand the pressure of high load.
Torsion spring

Torsion spring (torsion spring) uses the principle of lever to twist or rotate the elastic material with soft material and greater toughness, so that it has great mechanical energy. It is a spring subject to torsional deformation, and its working parts are also closely or separately surrounded. The end structure of the torsion spring is a torsion arm that is machined into various shapes. The deformation of the torsion arm from single torsion to double torsion, and even various torsion bars, can be shaped according to the design. Torsion spring is commonly used in balancing mechanism of machinery, and is widely used in automobile, machine tool, electrical appliances and Other industrial production.
Compression spring

Compression spring
(compression spring) is a spiral spring that bears axial pressure. The spring is generally divided into constant pitch spring and variable pitch spring. The shape of the compression spring is cylindrical, conical, convex and concave, and a small amount of non-circular. There is a certain gap between the coils of the compression spring. When the spring is subjected to external load, it shrinks and deforms, storing deformation energy. Variable pitch springs are becoming more and more common, not just equal pitch springs, but variable pitch springs can play different roles in different environments.
Carbon nano spring
The diameter of the carbon nanotube spring can reach hundreds of microns, while the length can reach several centimeters. Its spinning structure has broad application prospects, and is expected to be used in fields such as scalable conductors, flexible electrodes, micro strain sensors, supercapacitors, integrated circuits, solar cells, field emission sources, energy dissipation fibers, etc., which makes it possible to prepare carbon nanotube electronic devices visible to the naked eye, and is also expected to be used in medical devices, Such as tension sensing bandage. This new structure can also be developed into a multifunctional carbon nanotube fiber composite for use.
Extension spring
The tension spring (tension spring) is a spiral spring that bears the axial tension. The tension spring is generally made of circular section materials. When there is no load, the coils of the extension spring are generally tight without clearance. It is used to control the movement of parts, store energy, measure the size of force, etc., and is widely used in machines and instruments. Its hooks are side hook tension spring, long hook tension spring, British hook tension spring, German hook tension spring, semicircular hook tension spring, duckbill hook tension spring, etc. Its materials include stainless steel, piano steel, high carbon steel, phosphor copper, beryllium copper, oil tempered alloy spring steel, etc.
Air spring
Air spring is a non-metallic spring that adds pressure air into a flexible closed container and uses the compressibility of air to achieve elastic effect. It can be roughly divided into two types: capsule type and membrane type. Air spring has excellent elastic characteristics, which can greatly improve the smoothness of vehicles when used in the suspension devices of high-end vehicles, thus greatly improving the comfort of vehicle operation Railway locomotives have been widely used. In addition, because air springs have many advantages over ordinary steel springs, they are also used in some mechanical equipment, precision instruments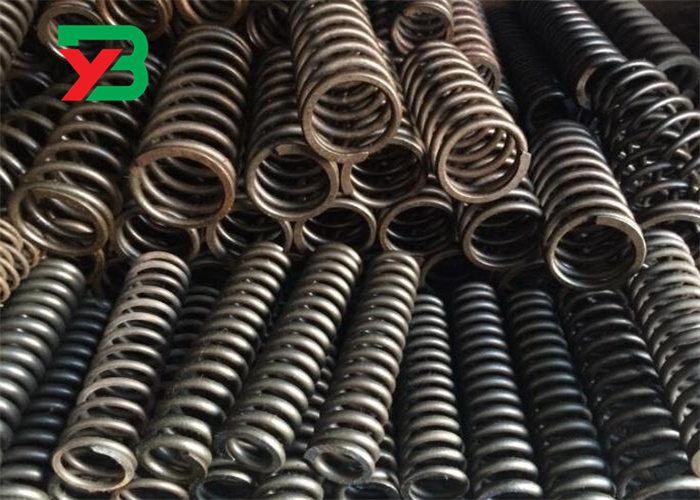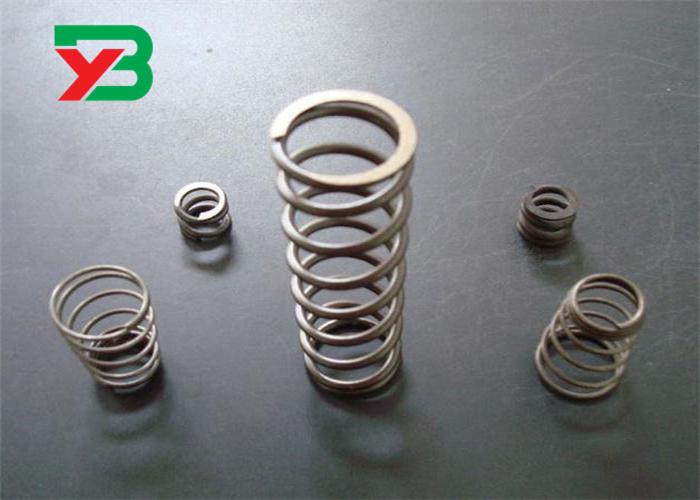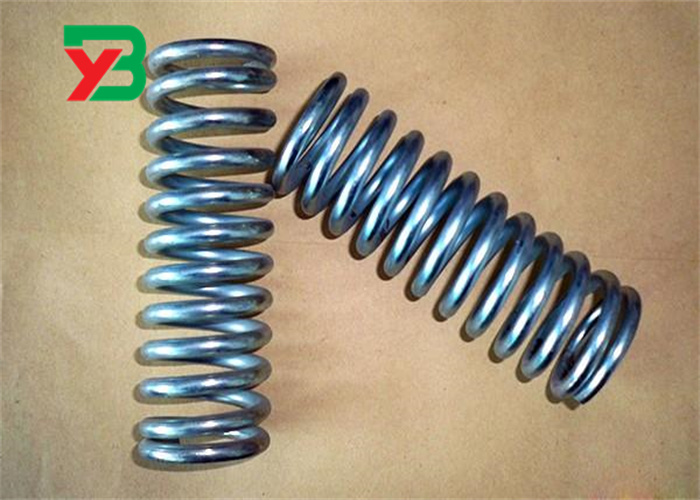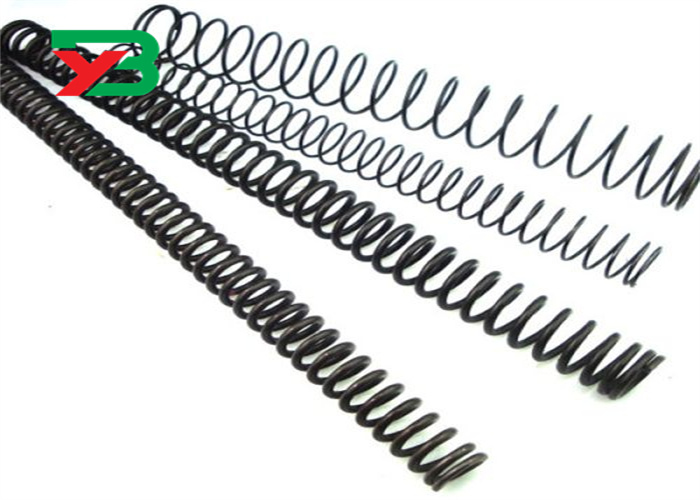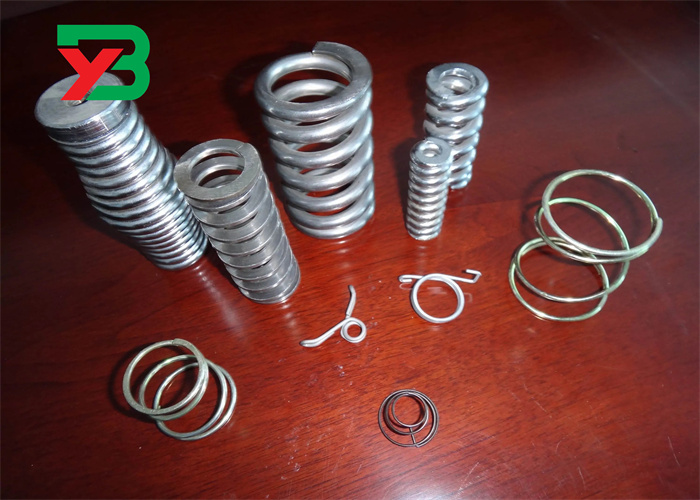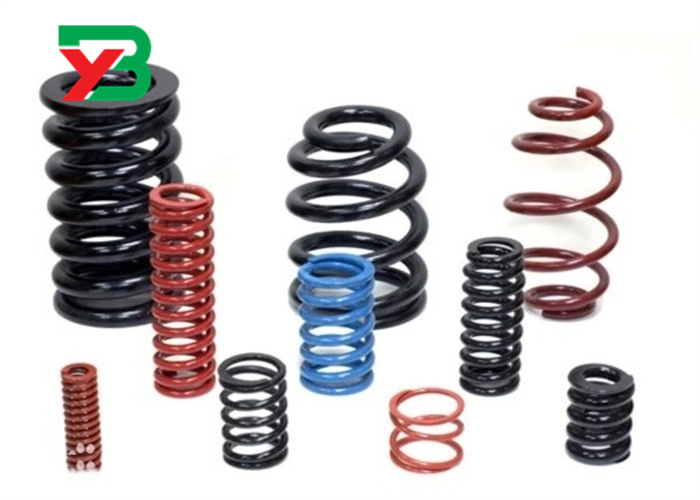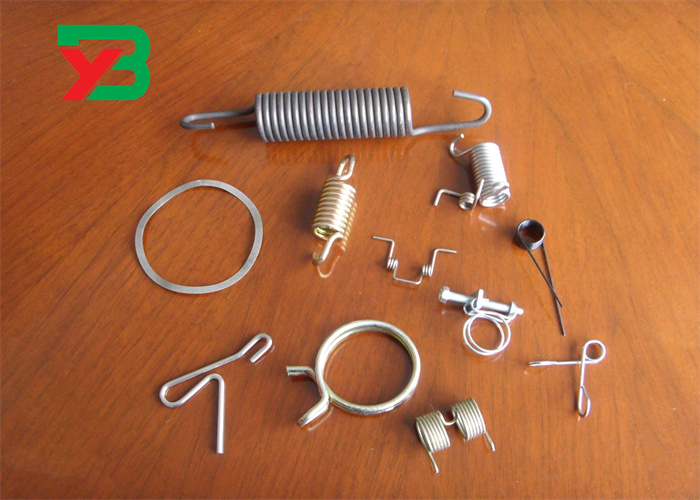 Hebei Yuanbai Technology Co., Ltd.
Hebei Yuanbai Technology Co., Ltd. is a professional R & D, production and sales enterprise integrating high-pressure rubber hose, hydraulic connector, metal hose, metal bellows, corrugated compensator, solid control equipment and drilling and production supporting petroleum environmental protection equipment, drilling fluid vibrating screen, vacuum degasser, mud cleaner, desander, desilter, drilling fluid centrifuge, mud mixer, Screw conveyor, rock debris dryer, jet mixing installation Mud tank, water tank, diesel tank, mud gun and Other drilling mud solid control equipment and complete mud purification and recovery system,
The products are widely used in oil and gas exploration and drilling, non excavation drilling mud recovery and treatment, coalbed methane development and drilling mud purification, waste mud treatment and environmental protection projects, river dredging mud treatment projects, shale drilling projects, mining, metallurgy, coal, hydropower and other industries.
Company Name: Hebei Yuanbai Technology Co., Ltd.
Representative: Wang
Product/Service: Metal Hose , High Pressure Hose , Hydraulic Connector , Metal Bellows , Drilling Fluid Vibrating Screen , Screw Conveyor
Capital (Million US $): 10,000,000RMB
Year Established: 2019
Total Annual Sales Volume (Million US $): US$50 Million - US$100 Million
Export Percentage: 51% - 60%
No. of Production Lines: Above 20
No. of R&D Staff: 11 -20 People
No. of QC Staff: 5 -10 People
Factory Size (Sq.meters): 3,000-5,000 square meters
Factory Location: Jingxian Economic Development Zone, Hengshui City, Hebei Province, China
Contact Person: Mr. wangli
Tel: +86-0318-6169777